Ny bok - new book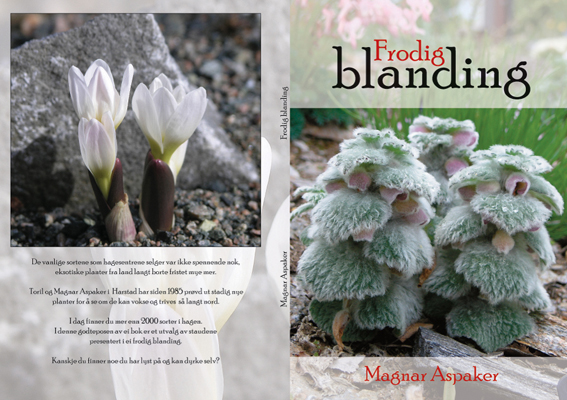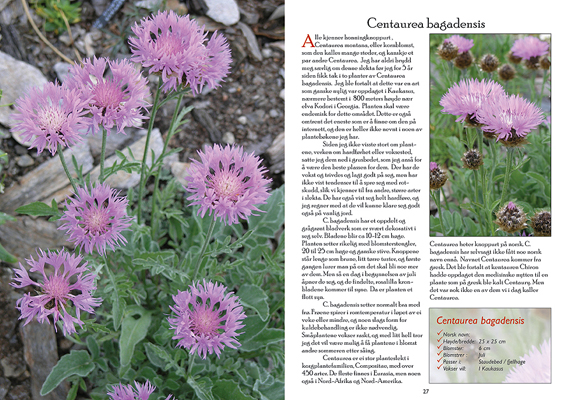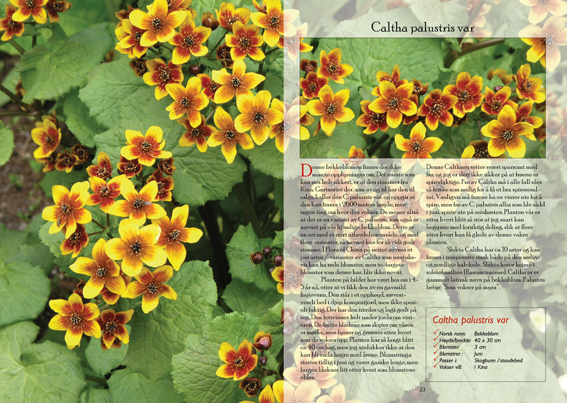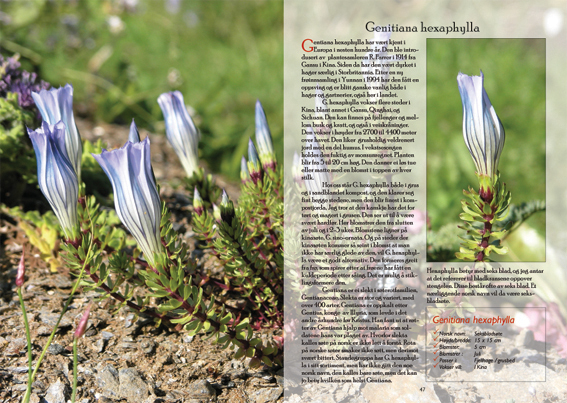 Klikk på bildene for å se større bilder
Boka er på 96 sider. Alle bildene er tatt i hagen vår.
Boka kan bestilles på epost magnar@aspaker.no
Pris 200 kr + porto og emballasje 30kr
WELCOME
Welcome to my homepage!

My name is Magnar Aspaker. I'm a teacher. My wife's name is Toril. We have two grown up children. We live in Harstad, North Norway, around 69º north, 200 km north of the arctic circle. This may seem very far north, but because Harstad is situated close to the sea; actually we live on the biggest island in Norway; it's not so cold here in winter. We normally have a good winter cover of snow. But the summers are short and may be quite cool. Max temperature is 28C..min -16C.

Still during the growing season we have daylight 24 hours a day. The sun never sets from May 24 to July 20. This gives a long growing season even if the summer is short.

I've been growing perennials from seeds since around 1985. It all started when I got bored of the choice of perennials offered in the local garden-centers. So I started to sow my own perennials, to see what would survive up here.
When you go to the books, they tell you about a lot of plants unsuitable for our region, and this just because no one has ever tried them here before.

So I've been trying out a lot, and have proved that much more plants can grow here without any cover during winter. At the moment I have close to 2000 different perennials in my garden. See my list of plants. You will find around 870 plant pics..all taken in our garden. 16

pics added so far 2013.
.
I am always interested in seed exchange and contact with people, especially those living in same zone as I, for exchange of experience with plants. My seedlist for 2016-17 is here http://aspaker.no/seeds1%202016.html


Thank you for visiting my homepage. Please e-mail me if you have comments, are interested in exchange, or just to say hello!

Please sign my guestbook!!
For nordiske besøkende:..Plantelista for 2014 finner du her. Frølista for 2016-17 er her http://aspaker.no/seeds1%202016.html.
Later updates: Plant pics, Seed trade list


Latest update November 2016 (List of plants in the garden. New pics added)